About
With a focus on life skills training, linkage and community engagement, our program serve adults in community-based residential settings. Clients benefit from extensive life skills training, peer counseling, case management, behavioral self-management and community residential treatment systems.
Our residential treatment program offers hope, healing and a healthy lifestyle for all residents. Moses Behavioral provides a secure and nurturing atmosphere for balanced recovery and healing. Residential treatment program clients live in fully furnished homes that are professionally staffed 24 hours a day. This realistic, home-like setting allows residents to adapt their new coping skills within the local community and to daily routines while taking part in the therapeutic process. The goal is to help residents successfully transition back into their homes, family lives, and careers with newfound self-esteem, direction, and control.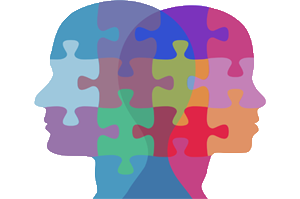 Continuum of Care
Moses offers comprehensive clinical pathways that focus on long-term recovery for the individual and the family. Within our residential treatment program and continuum of care, clients access the clinical pathway that aligns to their specific need.
Dignity and Respect
As part of our mission we believe that individuals can change with the proper therapeutic support. At Moses, we offer compassionate care that incorporates traditional, integrative, and expressive therapies that give our clients the tools they need to live a life of freedom from their disorder.
Intrinsic ability for self-healing
Each resident is expected to work toward their treatment goals to develop self-awareness, self-reliance, and self-monitoring skills. Also, residents aim to establish a balanced home and work life and a social support network within the community.
Picture of a book
Innovative and flexible treatment
Better Care Starts with You!
The team assisted my son after several facilities refused his care and worked with his challenges until he eventually passed. I'm certain they provided him with the best years of his life. I cannot thank them enough.
Moses is very easy to talk to, he offered realistic expectations and updates throughout the process. I've always been able to speak with staff and my brother as needed and never felt out of the loop.
During the initial intake Liz spoke with me and informed me of some difficult truths about my sisters diagnosis and what I should look forward to while in the facility. I was initially hesitant but what she pointed out was what I needed to hear to prepare me for his recovery. I've never accepted his illness but working with this group provided more prospective than I've ever had.